1 min to read
Leveraging Python In Robotics
How Can You Leverage Python for Your Robotics Application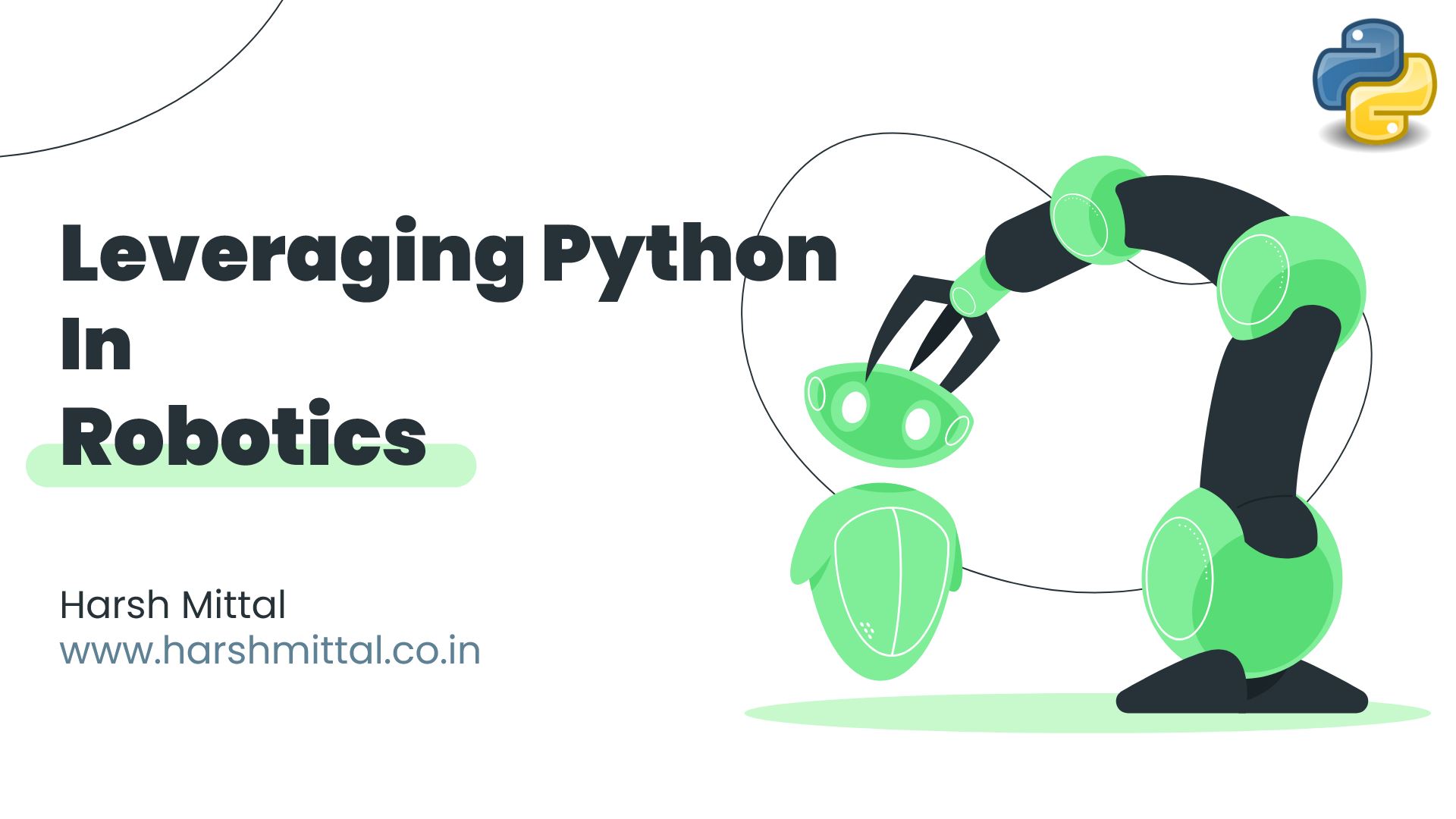 This talk was part of HydPy Meetup
Link: https://www.meetup.com/hydpygroup/events/289786328/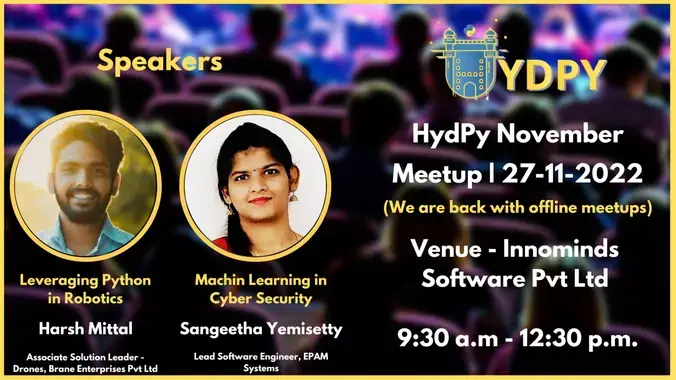 Youtube: Link
Access Full Presentation
In order to have access to full presentation please subscribe to newsletter over here: Harsh's Newsletter
I will be sending all the information in the coming days.
Note: You don't have to check the website again and again, once you subscribe eveything will be automatically coming to your inbox.
I will also be updating this blog with more details and clarity on how to get started
Link Of Repositories:
Please go through all the links that I have talked about in the talk. Feel free to explore all of them and shoot me a message if you need help anywhere. In the coming weeks I will give more details on some the most intresting projects.
Autonomous Navigation in ROS (SLAM)
Build ROS Robot from Scratch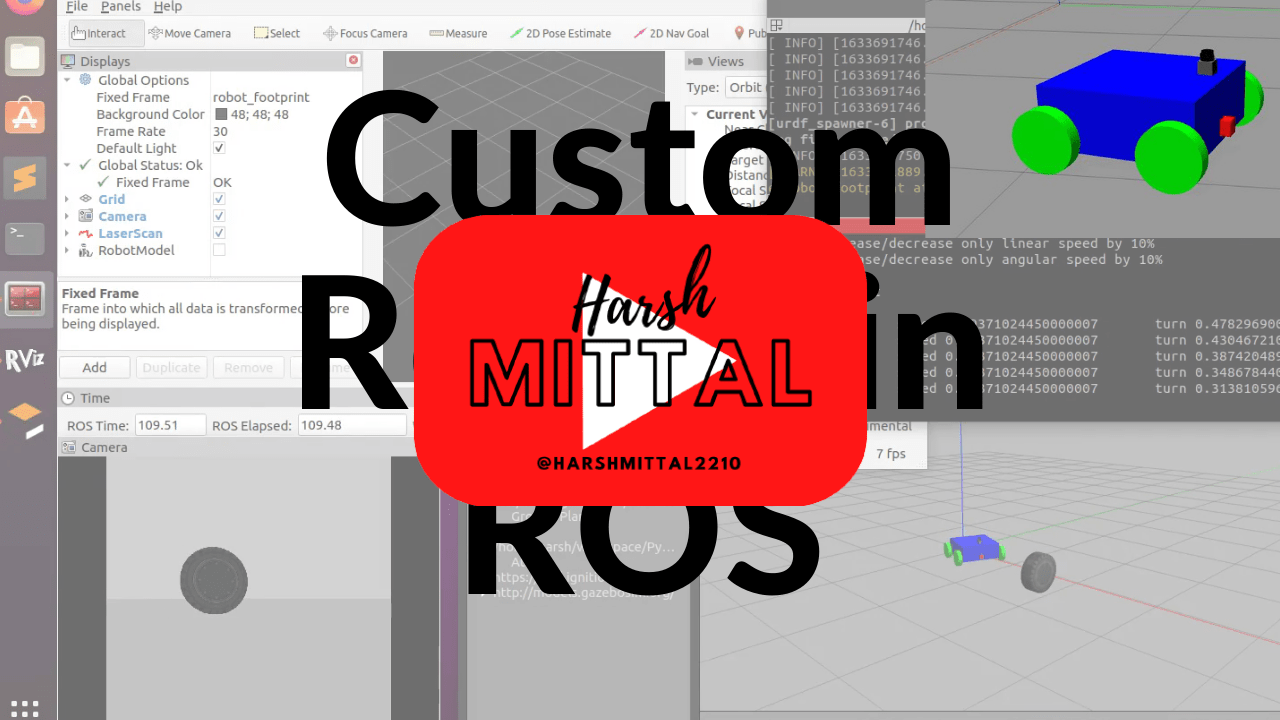 https://www.youtube.com/@HarshMittalYoutube
Reinforce Learning Projects
https://github.com/DLR-RM/rl-baselines3-zoo
https://github.com/ARISE-Initiative/robosuite
https://github.com/AndrejOrsula/drl_grasping
https://github.com/angelmtenor/RL-ROBOT
https://github.com/kindredresearch/SenseAct

3D Reconstruction Projects
https://github.com/alicevision/Meshroom
https://github.com/mapillary/OpenSfM
https://github.com/nerfstudio-project/nerfstudio
https://github.com/DLR-RM/BlenderProc
https://github.com/shunsukesaito/PIFu
https://github.com/zju3dv/NeuralRecon
https://github.com/gradslam/gradslam
https://github.com/ShichenLiu/SoftRas
https://github.com/andyzeng/tsdf-fusion-python
https://github.com/cvg/nice-slam

Getting Started
https://github.com/AtsushiSakai/PythonRobotics
https://github.com/osrf
https://github.com/nmccrea/sobot-rimulator

Some Other Links:
https://github.com/jason718/awesome-self-supervised-learning
https://github.com/mjyc/awesome-robotics-projects
https://github.com/DLR-RM/stable-baselines3
https://github.com/MichaelGrupp/evo
https://github.com/facebookresearch/votenet
https://github.com/charlesq34/frustum-pointnets
https://github.com/xinshuoweng/AB3DMOT
https://github.com/petercorke/robotics-toolbox-python
https://github.com/gradslam/gradslam
https://github.com/DLR-RM/rl-baselines3-zoo
https://github.com/nicrusso7/rex-gym
https://github.com/ARISE-Initiative/robosuite
https://github.com/mithi/hexapod-robot-simulator
https://github.com/andyzeng/visual-pushing-grasping
https://github.com/utiasDSL/gym-pybullet-drones
https://github.com/devendrachaplot/Neural-SLAM
https://github.com/BYU-PCCL/holodeck
https://github.com/araffin/robotics-rl-srl
https://github.com/clvrai/furniture
https://github.com/nmccrea/sobot-rimulator

Drone
https://github.com/dronekit/dronekit-python
https://github.com/mavlink/MAVSDK-Python